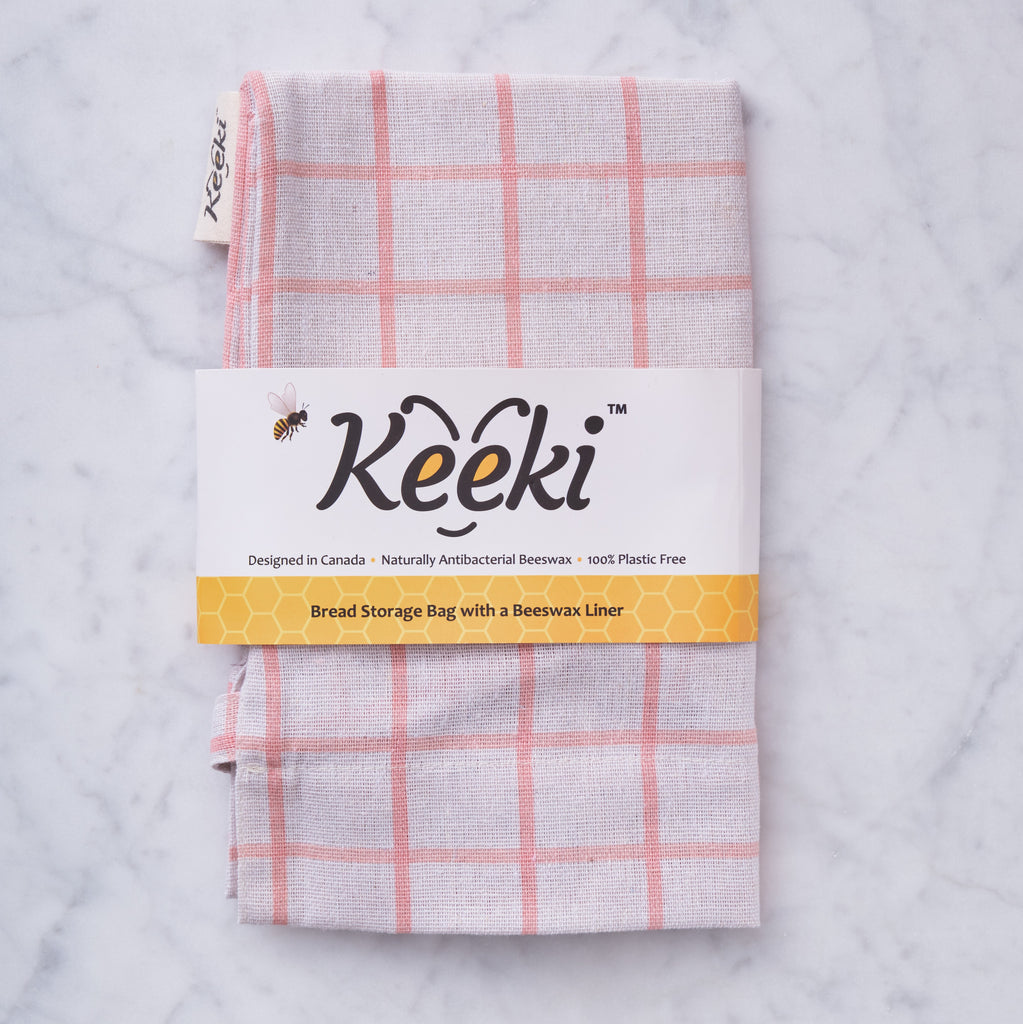 Keeki Bag
Keeki Bag
The Keeki bag is a natural way to store your bread. 
It is a beeswax lined linen bag. Large enough to comfortably fit a 1000g boule of bread.  With the wide opening and closing drawstring, it is easier to use than a flat beeswax wrap.  
It allows the bread to breathe unlike a plastic bag. The natural antibacterial property of beeswax will help to deter mold but will not prevent it from occurring at all.  Always monitor the contents of the bag for any signs of mold growth.

The outside dimensions of the bag are 11"x14".